The TU-8800 is a single-ended power amp kit that supports many popular octal-base pentode and beam power tubes. By simply changing the power mode, 6V6, 6L6/EL34 and most of the KT series tubes can be used. The TU-8800 is the culmination of ELEKIT's best designs and circuitry from their previous amp models.
■Support various pentode and beam tubes Select from 3 power modes with the switch on the top of the chassis. The amp supports various commercially available pentode and beam tubes. An ELEKIT feature- select Triode or Ultralinear modes by a switch on the top of the amp chassis.

■Active Automatic bias adjustment system The ELEKIT original "Active automatic bias adjustment system" is used. Depending on selected power mode and tube type- a correct level of bias current is set. The accuracy and stability of this feature has been improved from past models.
■Stable NFB circuit for great audio quality The NFB loop is separated to the output stage and voltage amplification stage for maximum amp stability. Especially for the output stage, cathode NFB is applied from the third winding of the OPT. This circuitry minimizes NFB and the amp achieves high stability without adjustment.
■Ample space for larger coupling caps Capacitors play an important role in sound quality. For TU-8800, conductive polymer hybrid electrolytic capacitors and PP film capacitors are used. Although they are small in size, the PP film caps are of very high performance. For those who wish to use other even higher quality caps, there is ample space provided on the PCB for mounting larger caps.
■Selectable output levels for headphones from low to high impedances, the headphone output level can be selected from 6 levels by simply changing the jumper location.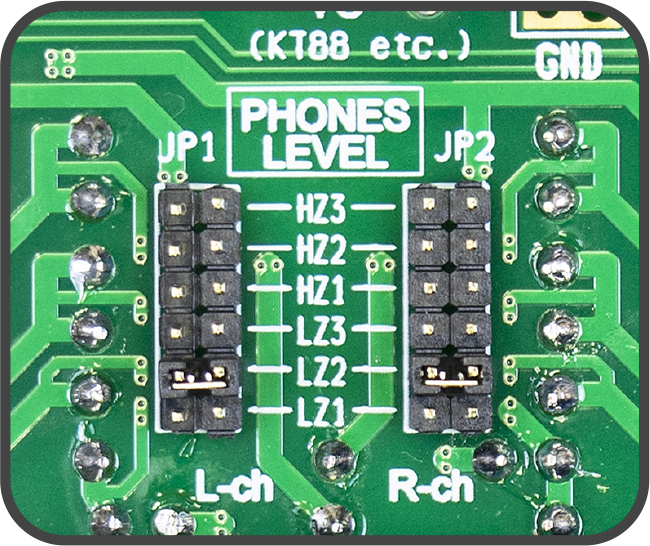 ■USB-DAC (PS-3249R) can be built-in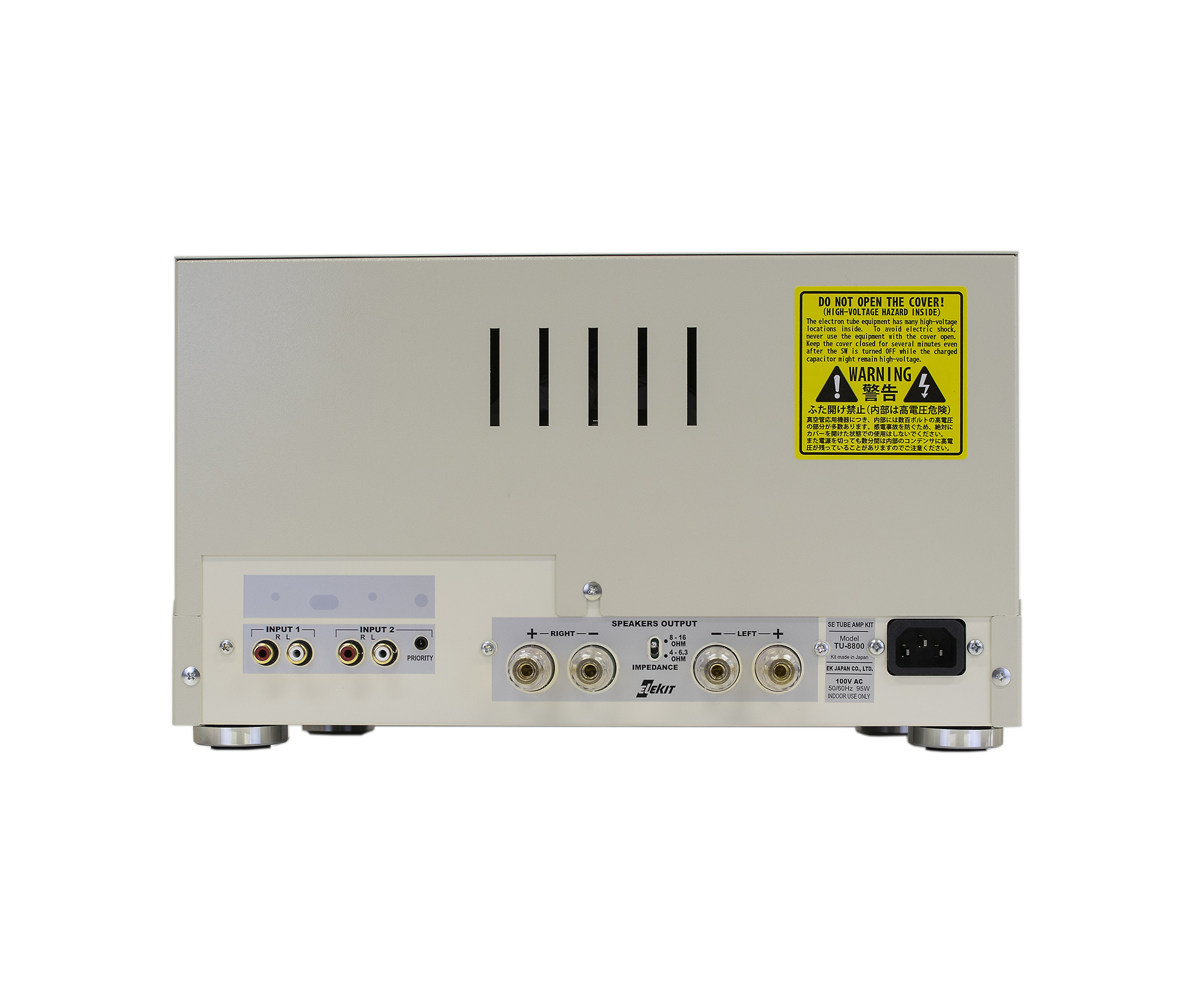 ●Stock tube : KT88x2, 12AT7x2 
●Rated output : 12.5W+12.5W (KT88-HIGH mode, UL, THD 10%)
●Rated input : 360mV 
●Residual noise : 90μV (IHF-A)
●Frequency response : 12Hz-55kHz (-3dB)
●Input impedance : 50kΩ
●Output impedance : 4-6.3Ω, 8-16Ω (Switch on the rear side
●Input terminal : LINEx2 (LINE1, LINE2) : RCA jack, 3.5mm stereo mini jack (common to LINE2, priority to LINE2)
●Output terminal : Headphone terminal : 6.3mm headphone jack
Speaker output terminal :Gold-plated screw terminal (Banana plug compatible)
●Power voltage : AC115/230V 50/60Hz(3P inlet)
●Power consumption : 95W          
●Dimensions:W350xH204xD324mm (incl. projections)
●Weight : Approx.12kg (excl. power cord)

* The price, model No., and specifications of the product varies from dealer to dealer.